In connection with the upcoming construction work, the contractor will conduct an inventory of the existing condition of buildings that are located in the immediate vicinity of the project. By conducting the analysis before the work begins, residents, city authorities and the contractor will be assured that the entire process is proceeding as planned and does not have negative consequences for the surrounding area.
The buildings indicated by the Designer located in the immediate vicinity of the project, as shown on the attached overview map, will be inventoried by a specialized company after receiving notification and approval for such activities. The inventory should be as up-to-date as possible, which is why we will perform it immediately before the commencement of work that could potentially affect the building.
What will be checked?
The inspection of buildings and premises consists of a brief description of the construction of the selected properties, taking photographic documentation and writing a report with a description of their current technical condition.
Single-family residential buildings will be inventoried in terms of facades, accessible interiors, fencing, surroundings, greenery, driveways and sidewalks. Other types of buildings are subject to inventory in terms of facades and accessible walkways, underground garages (if any), fencing, greenery.
The inspection is scheduled from mid-July to the end of August 2023, but no later than before work begins on the site.
How do I apply to participate in the inventory?
Requests have been made to the Cooperative Boards to inform residents about the work in progress. Please respond to the announcements that appear.
The person in charge of this work in the field is Mateusz Szubiński, tel. +48 669 667 776
You can also apply directly through the email address: info@tramwajdomistrzejowic.pl (please include your exact address and phone number) or by phone from 8:00 a.m. to 4:00 p.m. Monday through Friday at 722 22 00 88.
Persons performing the inventory will agree on the date of the work directly with the owner in each case. The inventory takes, depending on the size of the premises and complexity, a maximum of a few hours.
After the inventory, a report will be prepared. The owner can receive a copy of the document immediately after the inventory or at an agreed date.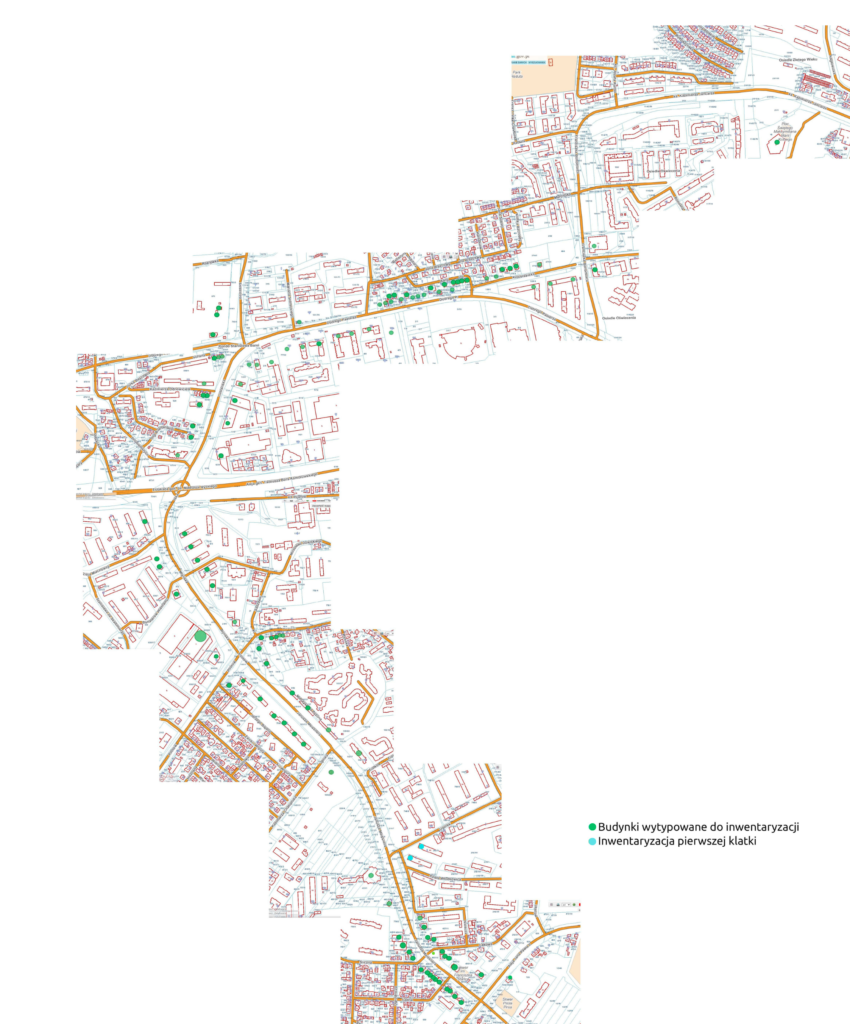 Sample inspection report: